Get to Know Laura & Tim Sayers
Laura & Tim Sayers, Realtors, Long Realty
Laura & Tim first moved to Tucson Arizona in 2000. We were drawn to Tucson for the magnificent Catalina Mountain Views, the unique plant life and the rolling terrain. We bought a house backing to a wash with stunning Pusch Ridge views. We fell in love with Tucson. Having moved several times across the nation, it was the first place that felt like home. We have lived in both the Catalina Foothills and Oro Valley. Both of our daughters currently attend the University of Arizona and we have become passionate Wildcat fans, especially basketball.
Over the past 15 years, we have been helping our clients buy & sell homes in Tucson, Oro Valley & Marana. Our business gew quickly as our clients recommended us to their family, friends & neighbors. As our business continued to grow, we developed an amazing tight knit team that we consider our family. Our team members are highly skilled & experienced professionals.
Tucson Real Estate has evolved into a complex business that involves technology, websites, digital photography & video, marketing, negotiating, paperwork and a lot of inspiration and perspiration. The demands of the real estate business have grown beyond what an individual Tucson real estate agent can excel at on their own. The benefit of a team is that each member adds a unique talent or skill, and it shows! Our team members excel at their profession, so our clients receive exceptional personal care and professionalism throughout the purchase or sale of their Tucson home.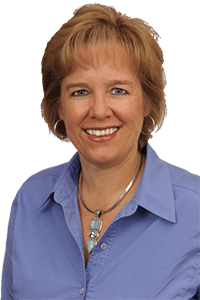 Laura Sayers
Realtor
Listings & Team Leader
When you meet Laura for the first time to tour homes or for a listing presentation, you will recognize her right away by her blazing smile, warm spirit, quick wit, and the confidence she exudes.
Buying or selling a home in Tucson should be an exciting time in life, not a stressful one. I have assembled a great team that works with you every step of the way to make buying or selling a Tucson Home as smooth and stress free as possible.
I personally handle all of the home listings for the team from your initial phone call or email, to our first meeting and all the way through the successful closing of your home. I will be there to personally & professionally advise you through every step of your home sale.
Being the Team Leader, I set a simple goal for our team. The goal is to provide the highest level of service so that our clients can enthusiastically recommend us to their closest friends, family and neighbors when they are ready to buy or sell a home.
Michigan State University
BA - Marketing
BS - Psychology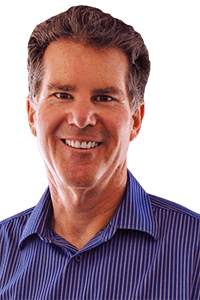 Tim Sayers
Realtor
Webmaster & Marketing Manager
We are in the enviable position of having a full time photographer, web developer & marketing manager on our team. This gives us an incredible advantage over our competition in that we control all of our marketing in-house to ensure quality. The successful sale of your home depends on high quality marketing.
It starts with professional photgraphs of your home that highlight the features of your home to attract active buyers. As you can see, Tim has quite the knack for photgraphy. Next, the photographs need to be seen by potential home buyers. Our websites are heavily marketed through all the major search engines including Google, Bing & Yahoo drawing home buyers from across the nation. Tim personnally designed & developed our websites and keeps them updated on a daily basis. He will place your home on our website as a Featured Listing so it is easy for home buyers to find your home without weeding through all of your competition. Tim also creates a full color, professionally printed brochure so that potential buyers have a keepsake to take with them after touring your home.
Colorado School of Mines
BS - Chemical Engineering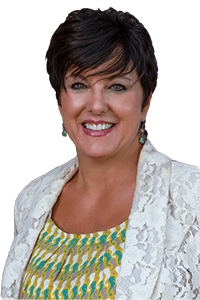 Cindie Wolfe
Realtor, CRS, GRI, ABR, e-PRO
Buyers Specialist
Tucson AZ has an ever changing real estate market and Buyers need professional advice and service to navigate the market. Being a Realtor since 2002, Cindie knows all about the greater Tucson area including Tucson and Marana, Arizona. Whether you are looking for a custom home in Pima Canyon, La Paloma or Ventana Canyon, a home with spectacular Catalina Mountain Views, or a winter home on of Tucson's retirement communities, Cindie will expertly guide you through the home buying process. Cindie will earn your trust and respect by her professionalism, enthusiasm, availability and her commitment to meet each client's unique needs by providing the best in personal attention. Not only does Cindie have the experience and proven track record, she has also completed rigorous training to earn the designation of Accredited Buyers Agent, ABR, as well as CRS, GRI and e-PRO to better serve and protect her clients.
Cindie previously worked in her family's restaurant business and loves to talk about cooking, restaurants & wine.
University of Maryland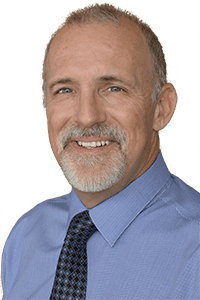 Mike McCaul
Realtor
Buyers Representative
Mike and his wife Sharon, have been one of our best clients over the years, buying and selling several homes and investment properties in Tucson. The business relationship soon turned into a friendship. Mike has led a very diverse life. He enlisted in the US Army at the age of 17 as an infantryman quickly moving up the ranks to squad leader, armored tank commander, platoon sergeant, and Army Reserve recruiter. He later attended college in pursuit of an engineering degree. Over the next 16 years Mike then founded, built, and sold a successful precision manufacturing business in Tucson, Arizona. He is well known for his unending devotion to customer service, integrity, and honesty. Mike is now applying all the skills he learned in the military and as a business owner to ensure that you receive the same excellent service that he received when buying & selling multiple properties.
In his leisure time Mike also enjoys on and off road cycling, SCUBA diving, and golfing. He and his wife of 30 years are also avid poker players and Corvette enthusiasts who collect, restore, and race classic Corvettes.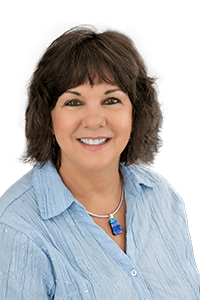 Debra Armstrong
Realtor
Transaction Manager
Debra keeps our transactions running smoothly as our business grows. Debra is a licensed Realtor knowledgeable in all aspects of the transaction. Being warm and cheerful, Debra loves to help keep our clients up-do-date on the purchase or sale of their home. She also makes sure all of the paperwork is in order for an on time closing.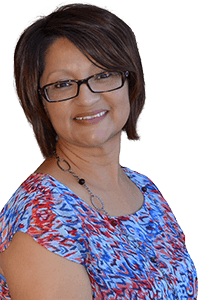 Diane Estrada
Realtor
Transaction Manager
Diane keeps our transactions running smoothly. Diane manages the detailed input of our listings and keeping our sellers up-to-date on the sale of their home. She also makes sure all of the paperwork is in order for an on time closing. Debra loves to help keep our clients up-do-date on the purchase or sale of their home.